French Door Refrigerator
Highlights
Autofill Water Pitcher
Enjoy fast and easy access to refreshingly cold and flavoured water.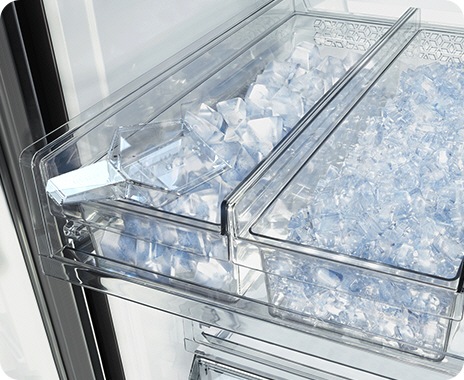 Dual Auto Ice Maker
Make sure you are prepared for any occasion with two different types of ice.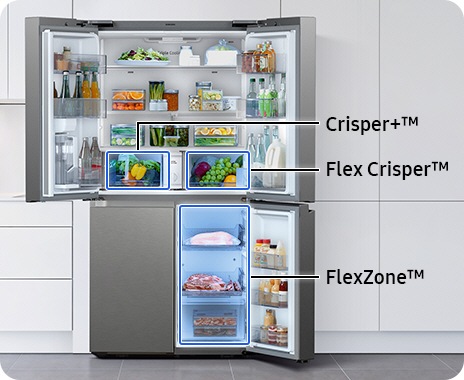 Flexible Storage
Keep different foods fresh and tasty in the optimal conditions.
Chilled water, Ready to serve
Autofill Water Pitcher
Enjoy easy access to fresh and flavoured water. The BPA Free* Autofill Water Pitcher fills up automatically to give you easy access to a glass of fresh water.
* Bisphenol A (BPA) is found in polycarbonate plastics and epoxy resins, which are often used in food and beverage containers, and has been linked with possible adverse health effects.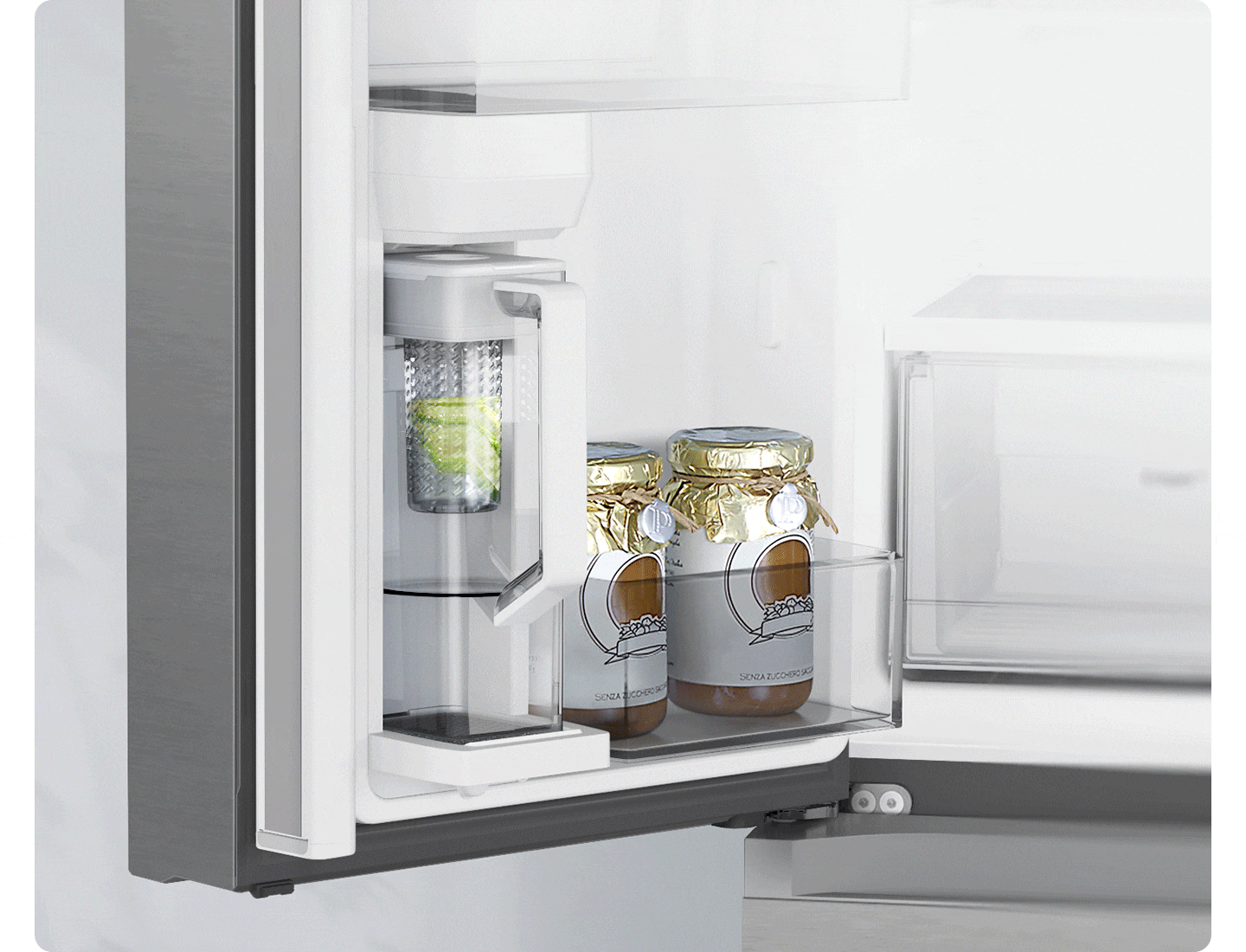 More ice with more choice
Dual Auto Ice Maker
Make sure you are prepared for any occasion with two different types of ice. The Dual Auto Ice Maker makes both Cubed Ice and Ice Bites™, which chill drinks much faster. It can produce 2.8kg/6.16lbs of ice a day and store up to 3.8kg/6.8lbs*. And, as it's in the freezer, it frees-up fridge space.
*On a counter depth model, it can store 1.4kg/3.08lbs of Cubed Ice and 1.7kg/3.7lbs of Ice Bites™
Store food in the right places.
Flexible Storage
Keep your food fresh in the right places. The FlexZone™ is an independently controlled compartment with five different temperature modes: Freeze, Soft Freeze, Meat/Fish, Fruit/Veggies and Beverage. You can also store meat or fish in the Flex Crisper and fruits and vegetables in the Crisper+.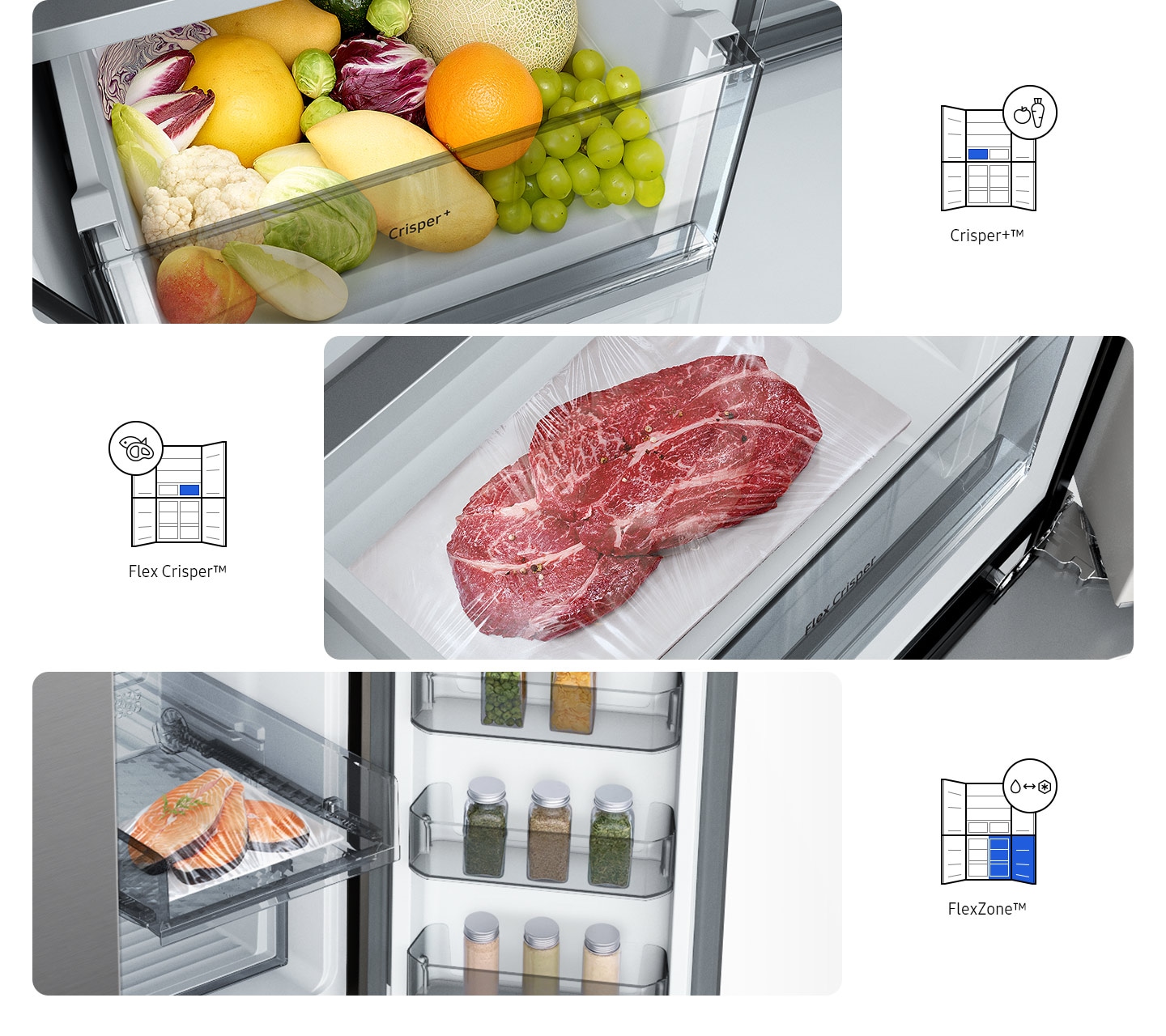 Fresh air in your fridge
UV Deodorizing Filter
Keep fresh air in your fridge everyday. A new built-in deodorizing filter reduces unpleasant odour caused by bacteria in your fridge. Also UV light in the filter system continuously cleans the filter to keep it clean all the time.
* Based on internal testing. Independently verified by Intertek in its report RT20E-S0049 (issued on 04-Dec-2020) and 201200095SEL-001 (issued on 5-Jan-2021)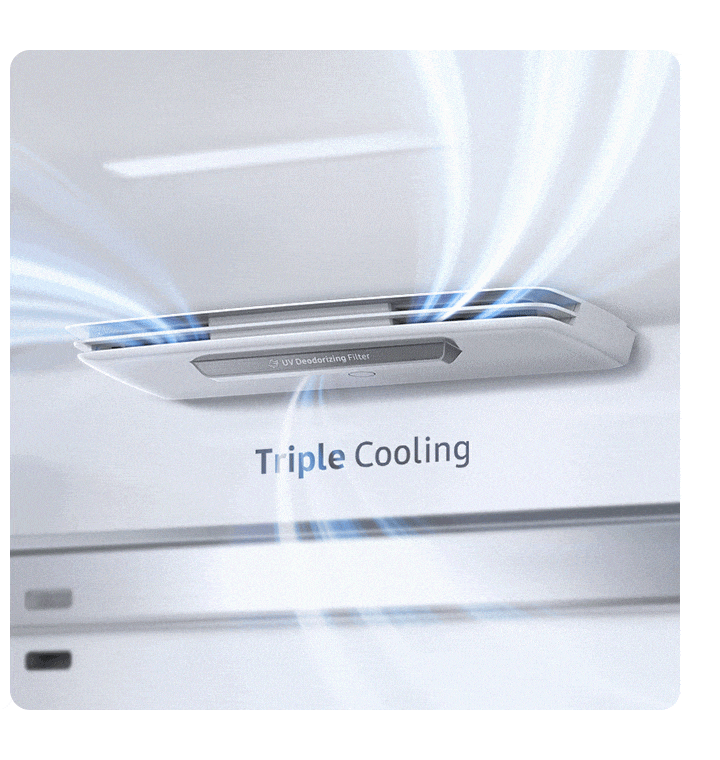 Store more food for your family
Large Capacity
Neatly store more food. A huge 22.9 cu. ft. capacity* means there's plenty of room in the fridge and freezer to store your grocery shopping.
* The capacity will vary in each model.