Microwave Glass Touch Control
Stylish and convenient fingertip control
Glass Touch Control
Microwave Glass Touch Control The integrated Glass Touch Control panel is both convenient and stylish. It lets you intuitively and effortlessy adjust the settings and control with the touch of a finger.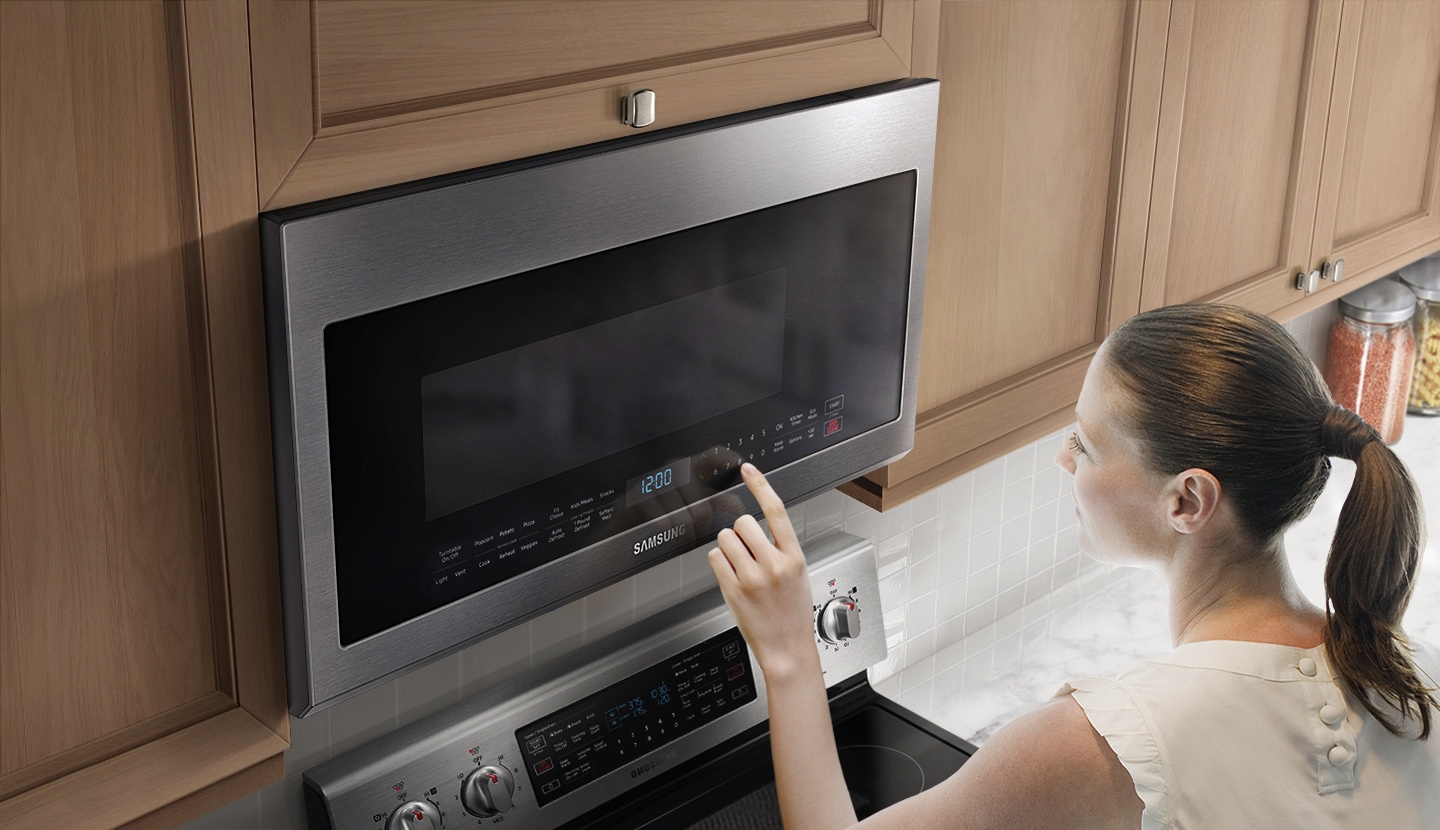 Designed to be as unique as you.
Create a kitchen that reflects your personal style. Discover appliances with custom colours, smart innovative features and flexible interior options to keep up with your ever-changing needs. Experience the power of personalization with Bespoke Home.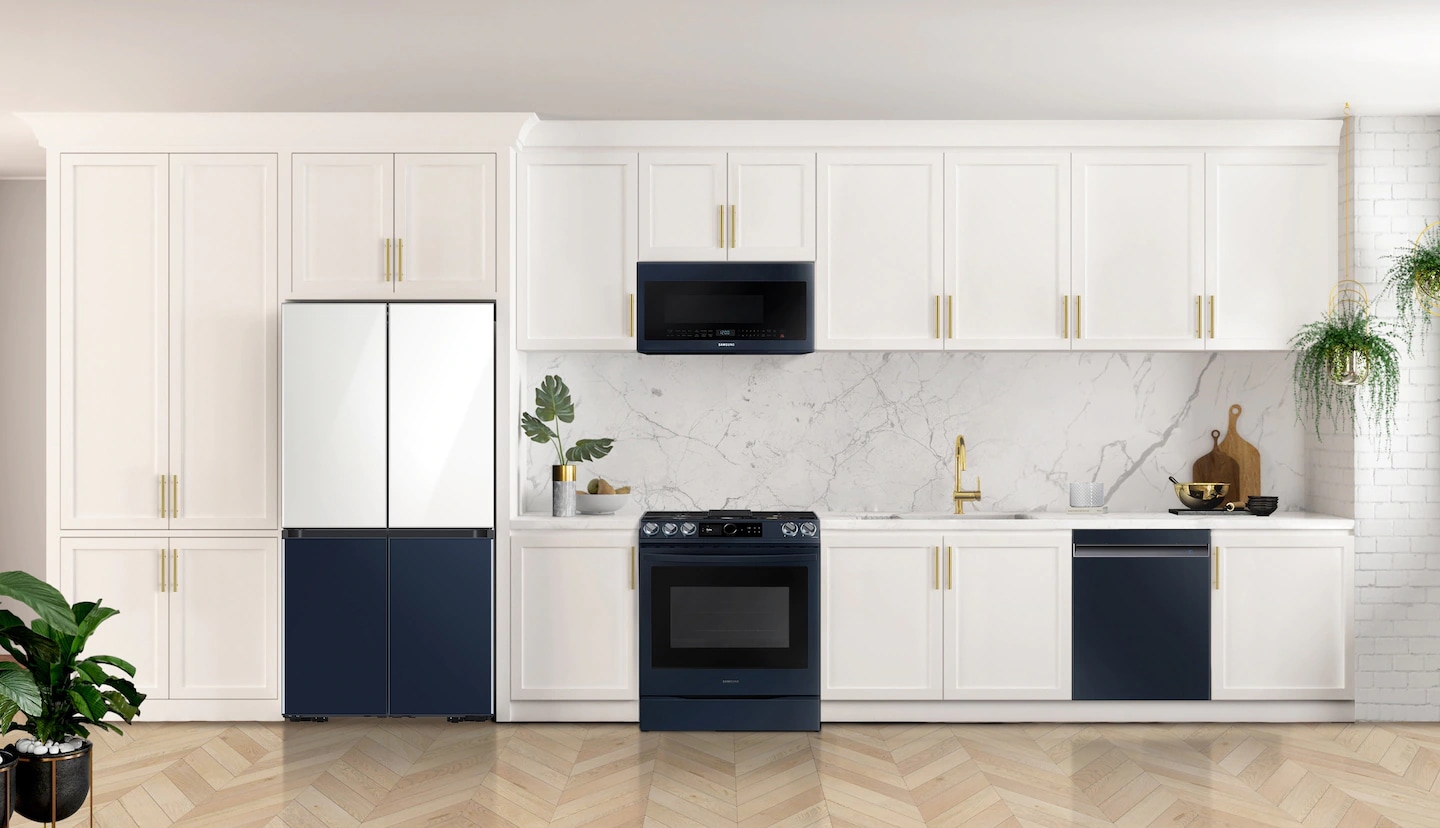 See things clearly
LED lighting
Brilliant LED cooktop lighting makes it easy to see what you're cooking by evenly distributing light over the cooktop. The digital display's striking ice blue colour provides a stylish accent to enhance any kitchen interior.
Simple Clean Filter
Step 1
When the filter needs cleaning, it can be taken out easily with one touch.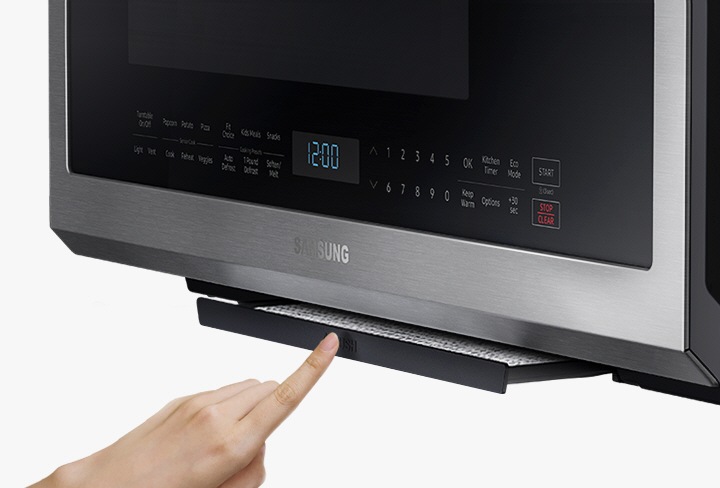 Step 2
The filter is reusable and can be easily washed with mild soap and water
Step 3
After the filter has been cleaned, it can be re-inserted easily with one touch.
Automatically adjusts for optimal results
Sensor Cook
With the push of a button, Sensor Cook senses the interior air humidity so the cooking mode and time can be automatically adjusted to retain the natural texture and flavour of ingredients.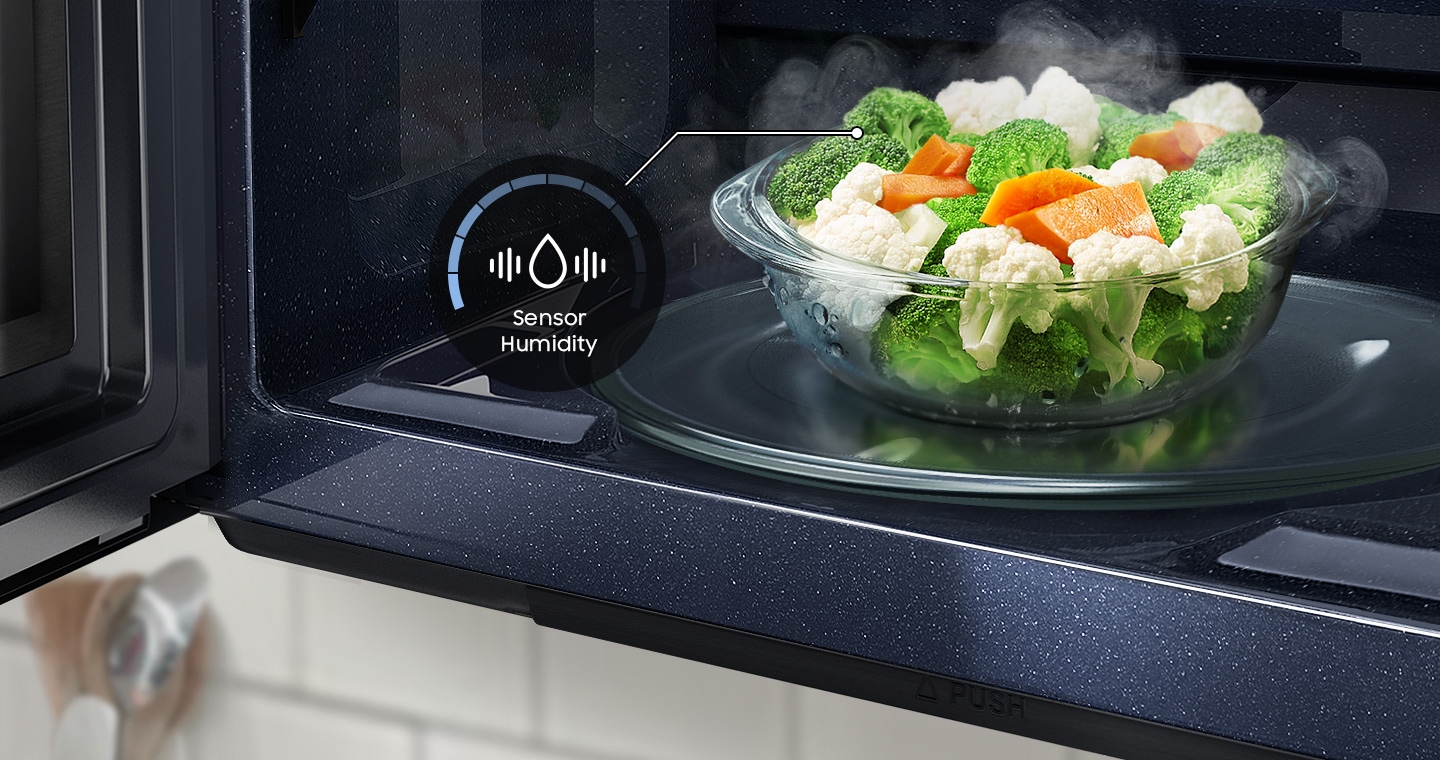 Powerful suction capacity
400CFM suction capacity
Ensure a more comfortable cooking environment with effective ventilation. The underside of the OTR features a Power Ventilation system that refreshes the air you breathe. Its 400 cu. ft. per minute suction capacity gets rid of steam, fumes and unpleasant odours quickly.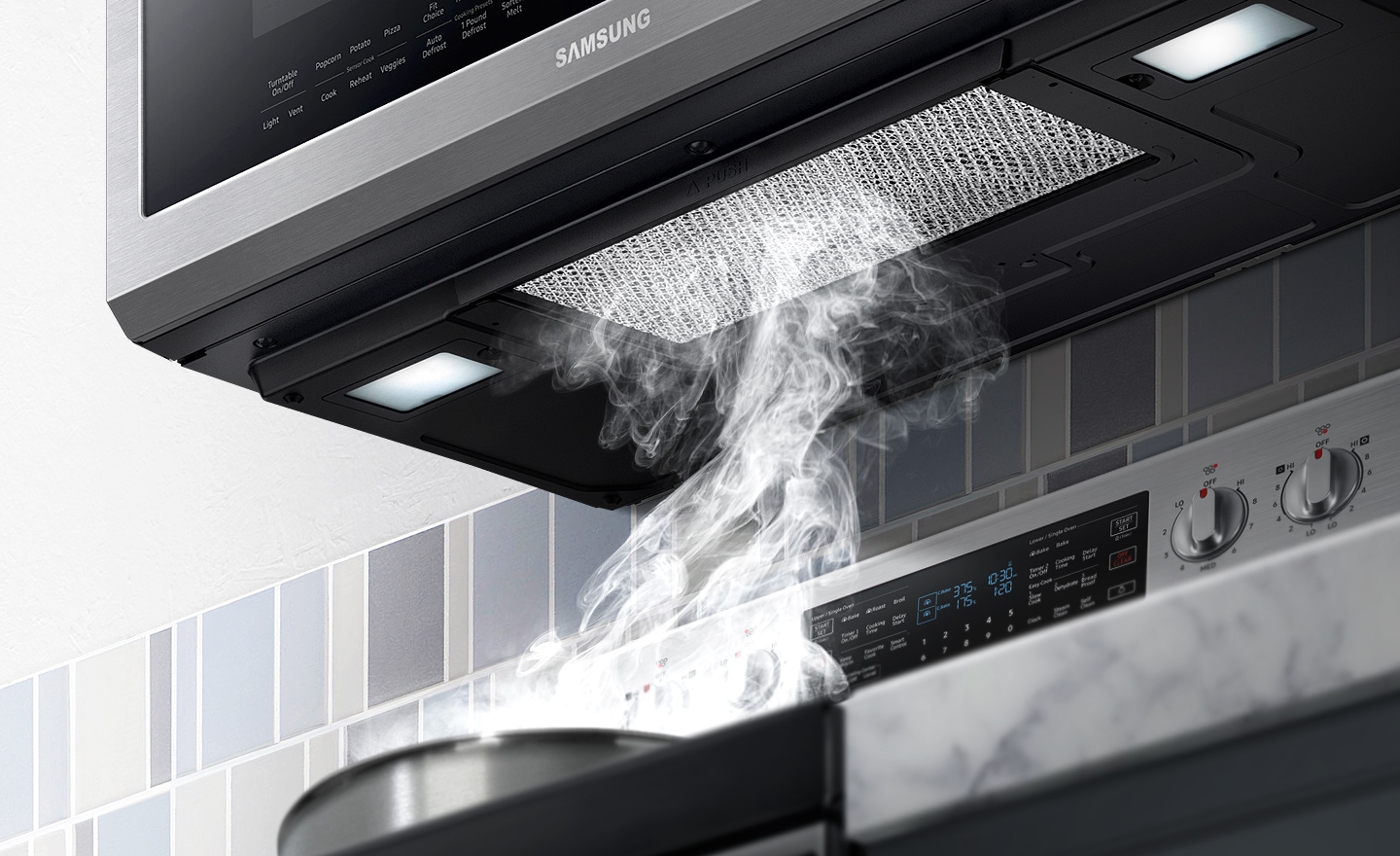 Precise Glass Touch Control

LED cooktop lighting

Simple Clean Filter