Stainless Steel Dishwasher
Product Specifications
Use hygienically longer
A Stainless Steel Tub is more durable, quieter and cleaner than plastic. It makes less noise and can wash more hygienically at higher temperatures. It's also resistant to staining and dirt, which prevents bad odors.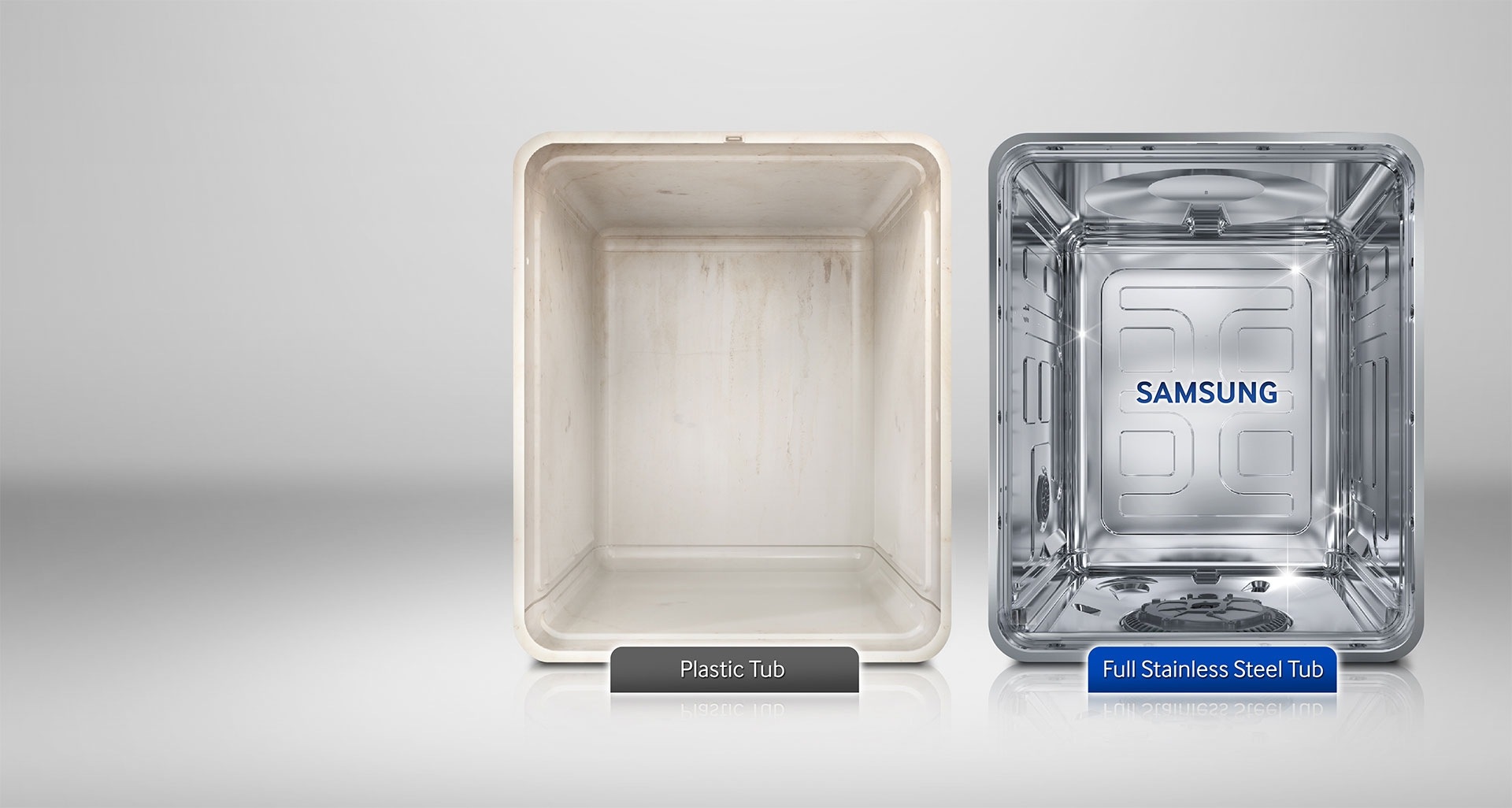 Quietest in class*
Designed to create much less noise, as its Stainless Steel Tub absorbs sound when it's working, so it has one of the lowest noise levels in its class. At just 50 decibels the noise it creates is the same as a quiet stream.
* Based on the noise level of 24"Tall size STSS tub / disposal type / STSS Door dishwashers (MSRP $500~$600) contained in Top 5 M/S(A)
Low energy consumption
ENERGY STAR® certified, so you can save money by using less energy and water with each cycle. This exceptional energy efficiency also reduces CO2 emissions and the impact on the environment.
Fits bigger dishes
A Height Adjustment feature allows the upper rack to be quickly and simply raised up or down by an extra 2 inches. It can accommodate almost all dishes (up to 13.5 inches), so cleaning tall, wide and oversized pots and plates is easy.