Door Column Refrigerator

Customizable door colours
Bespoke Flex Column refrigerators are available in six colours and two finishes to create a space that fits your style. The door panels can be customized with a colour of your choice. If you change your décor, you can simply change the colour of your refrigerator to match. Door panels sold separately.
Flexible Combination
Build combinations that fit your lifestyle. BESPOKE Flex Column allows you to combine multiple units for more versatility and adapt to your ever-changing needs and lifestyle.
Large Capacity
Stock-up all your food with 14 cu. ft. of storage space. SpaceMax Technology™ creates more room inside without increasing external dimensions or compromising energy efficiency.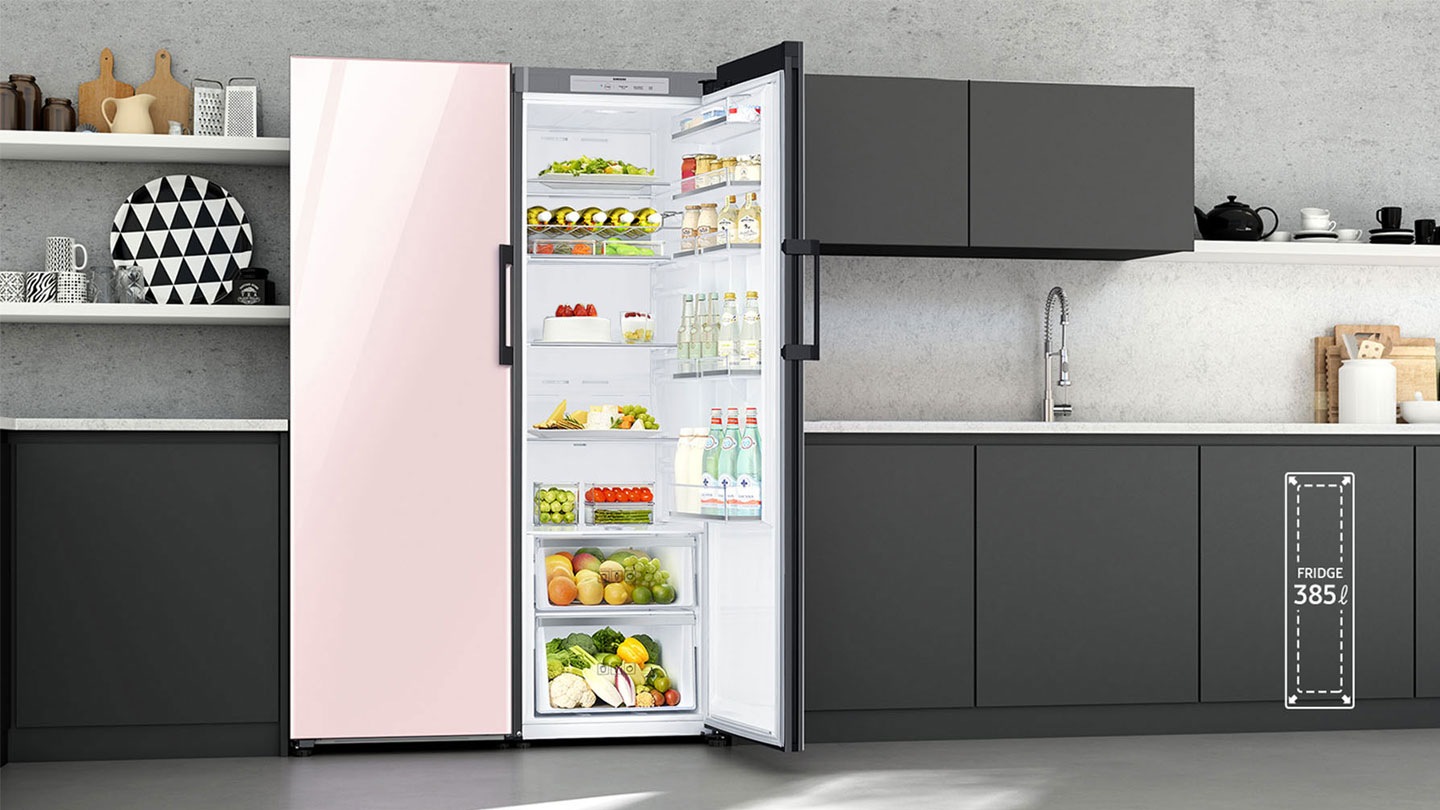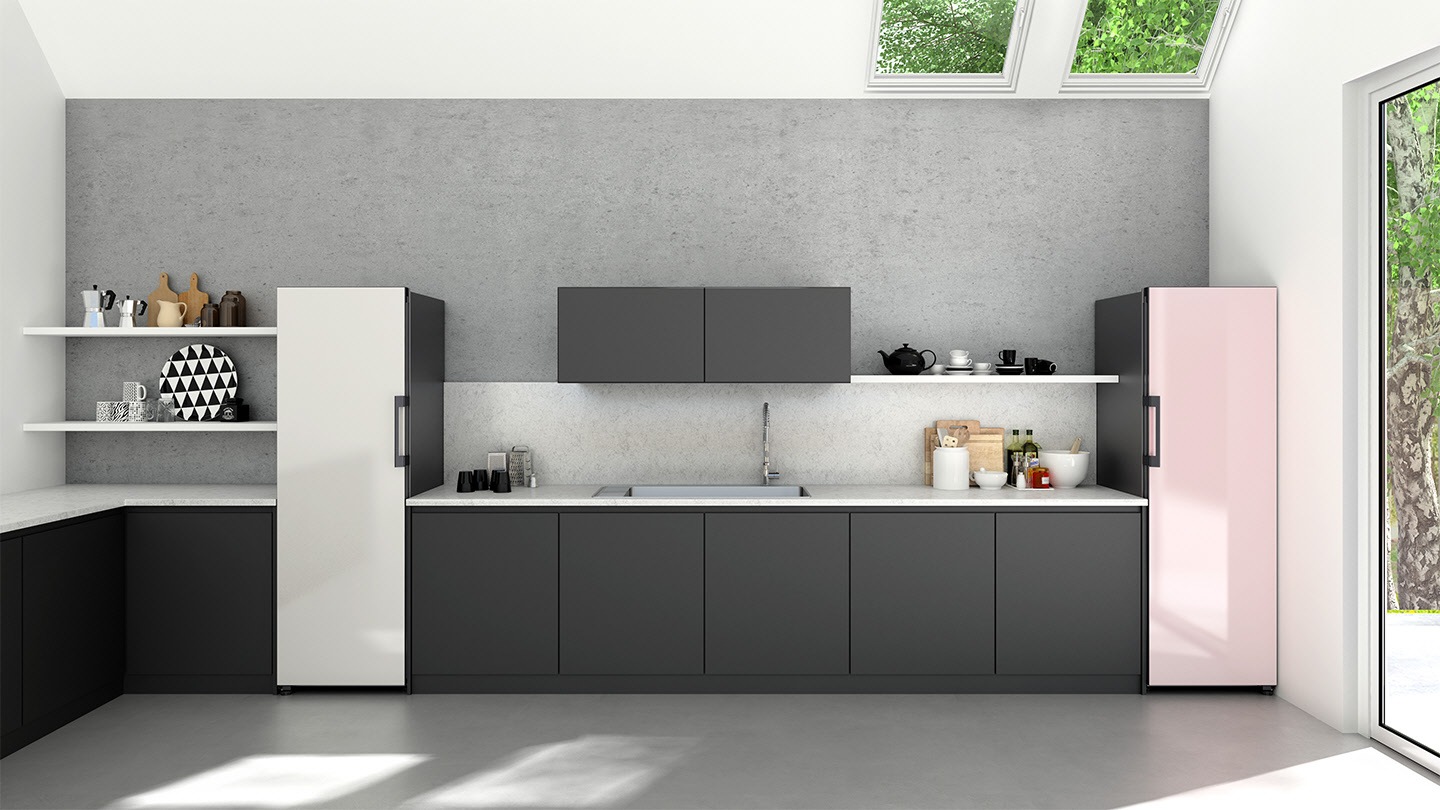 Power Cool
Enjoy rapid cooling performance. At the touch of a button, Power Cool blows intensely cold air into the fridge to quickly cool your groceries or favourite drinks. Power Freeze delivers a fast blast of cold air into the freezer. It's great for freezing or firming up frozen food and making ice.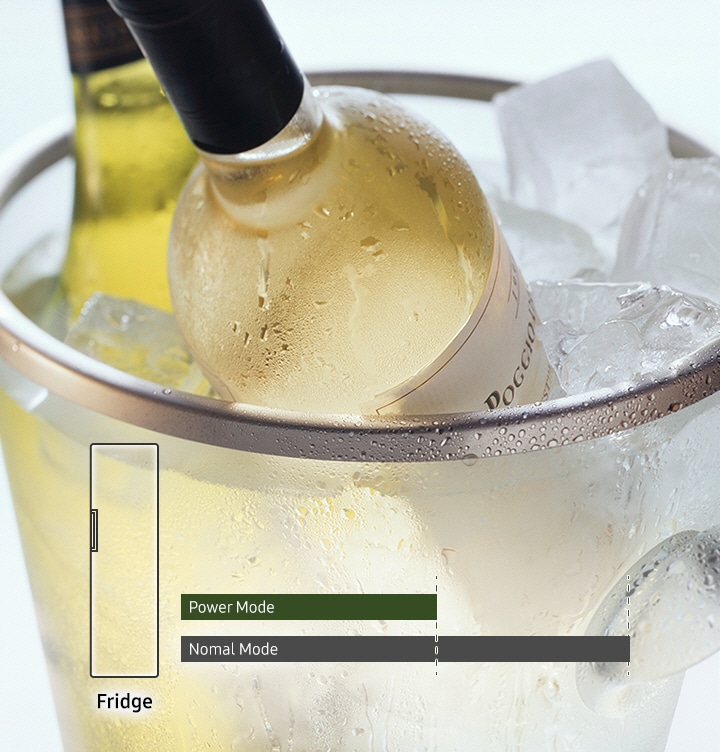 All-Around Cooling
The All-Around Cooling system continually monitors any temperature fluctuation and cools evenly from corner to corner. Cold air is blown out through multiple vents on every shelf level to create a multi-directional airflow, so it maintains a constant temperature and food stays frozen.
Slide-in Shelf
Designed to fit taller items with ease, you can use this slide-in shelf for all your storage needs. Use it as a standard shelf or slide-in for more space to store and organize taller items.
Adjustable Door Bin
Adjustable Bin in the door helps you easily organize and flexibly store more and different sized items. Adjust the bins to hold various sizes of bottles, cartons and other items.
LED lighting
LED lighting beautifully brightens virtually every corner of the interior space with brighter and softer lighting. That means you're able to quickly spot what you want and your favourite foods are always easy to find. Plus, LED lighting emits less heat and is more energy-efficient than conventional lighting.
Digital Inverter Technology
Enjoy greater energy efficiency and durability with a continually optimized performance. The Digital Inverter Compressor adjusts its speed in response to cooling demand. So it's quieter, uses up to 50% less power* and backed up by a 10 year compressor warranty**.