Top Mount Refrigerator
Extra flexibility with 5 modes
FlexZone™
FlexZone™ provides the ultimate in flexible storage. Easily convert your freezer into a fridge to keep all the fresh food you need for different seasons or special occasions. Or switch to off* mode to save energy.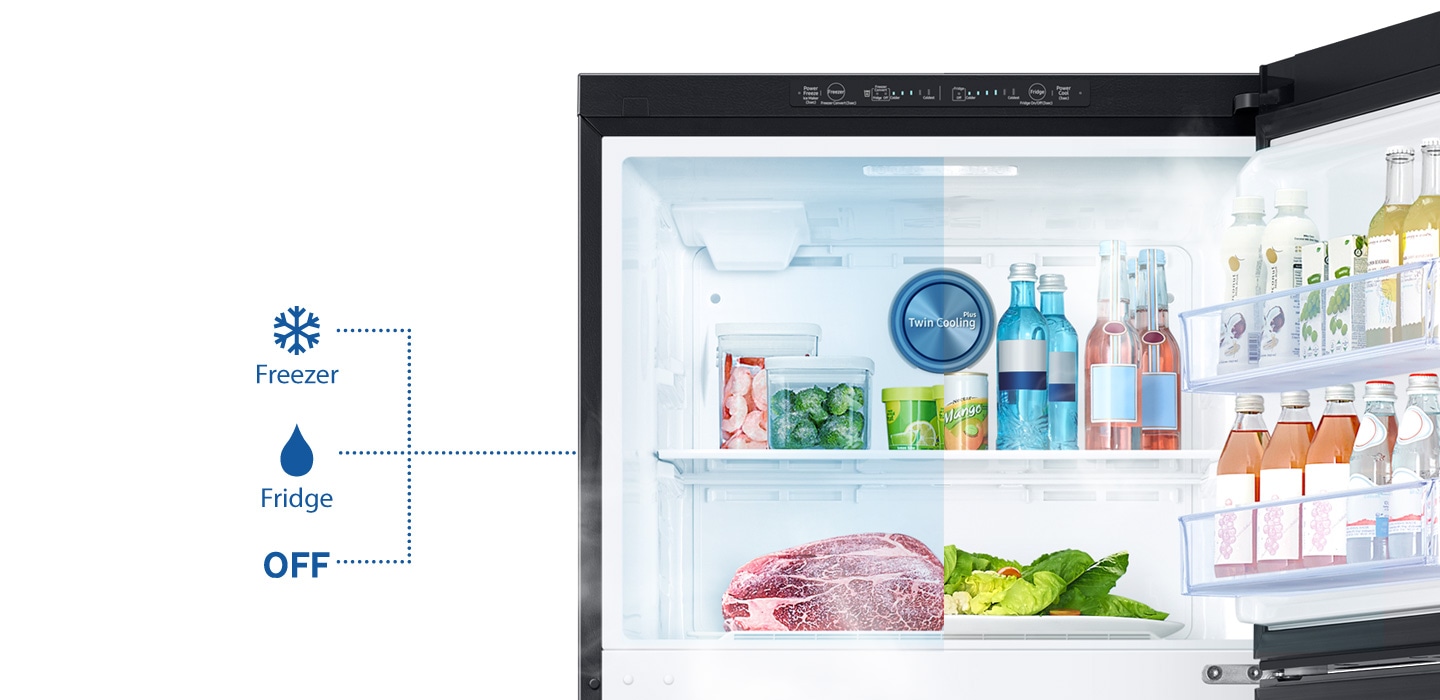 Fresher Food
Twin Cooling Plus™
Twin Cooling Plus™ technology cools the fridge and freezer compartments independently. It maintains a humidity level of up to 70% all over the fridge and prevents odors from mixing, so food stays fresher for longer.
Ideal care for meat & fish
Slide & Reach Pantry
The Slide & Reach Pantry is a separate storage drawer that's ideal for preserving meat and fish. It keeps proteins at a lower temperature than the fridge for optimal freshness, flavour and texture.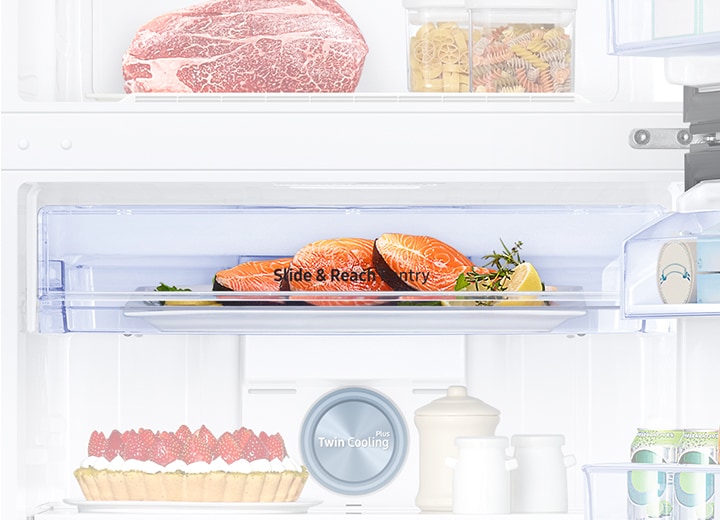 Store large bottles
Gallon Guard
A Gallon Guard shelf in the door makes it easy to store large bottles or containers for drinks or condiments. It accommodates bottles of up to three litres and has two extra rows for cans.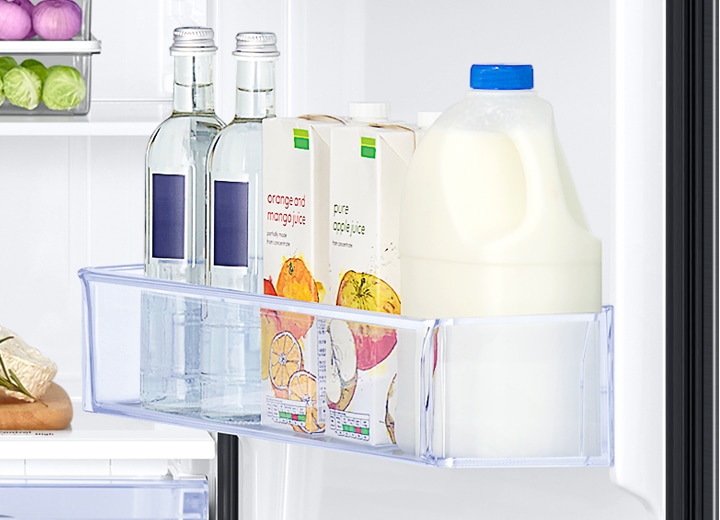 Choose your door's direction
Reversible Door
Open the Reversible Door in the direction most convenient for your kitchen space. Change its direction by reversing the hinges, leaving no unsightly holes on the door.
Create ice or space
Optional Ice Maker
The Optional Ice Maker can be quickly and easily installed whenever you need to make and store ice. When it's not fitted, you can use the same space for regular storage.
Discreetly hidden display
Hidden Display
A Hidden Display completes a minimalist and modern look. The digital display control panel is discretely placed on the top shelf and is easily accessible.